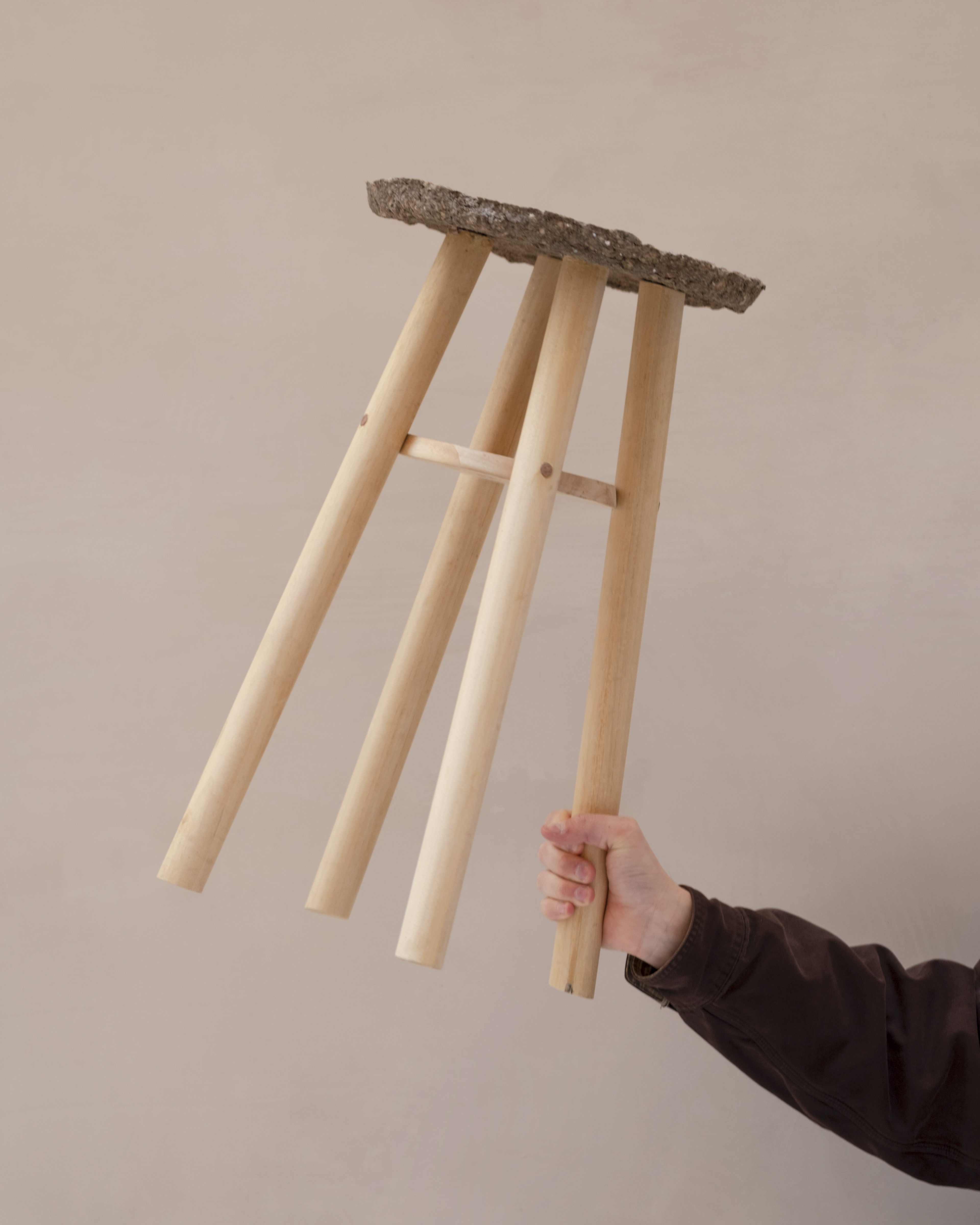 The contrasts between the rawness of the set and the elegance of the legs as the contrast between wood and paper.
Why mixing these two materials?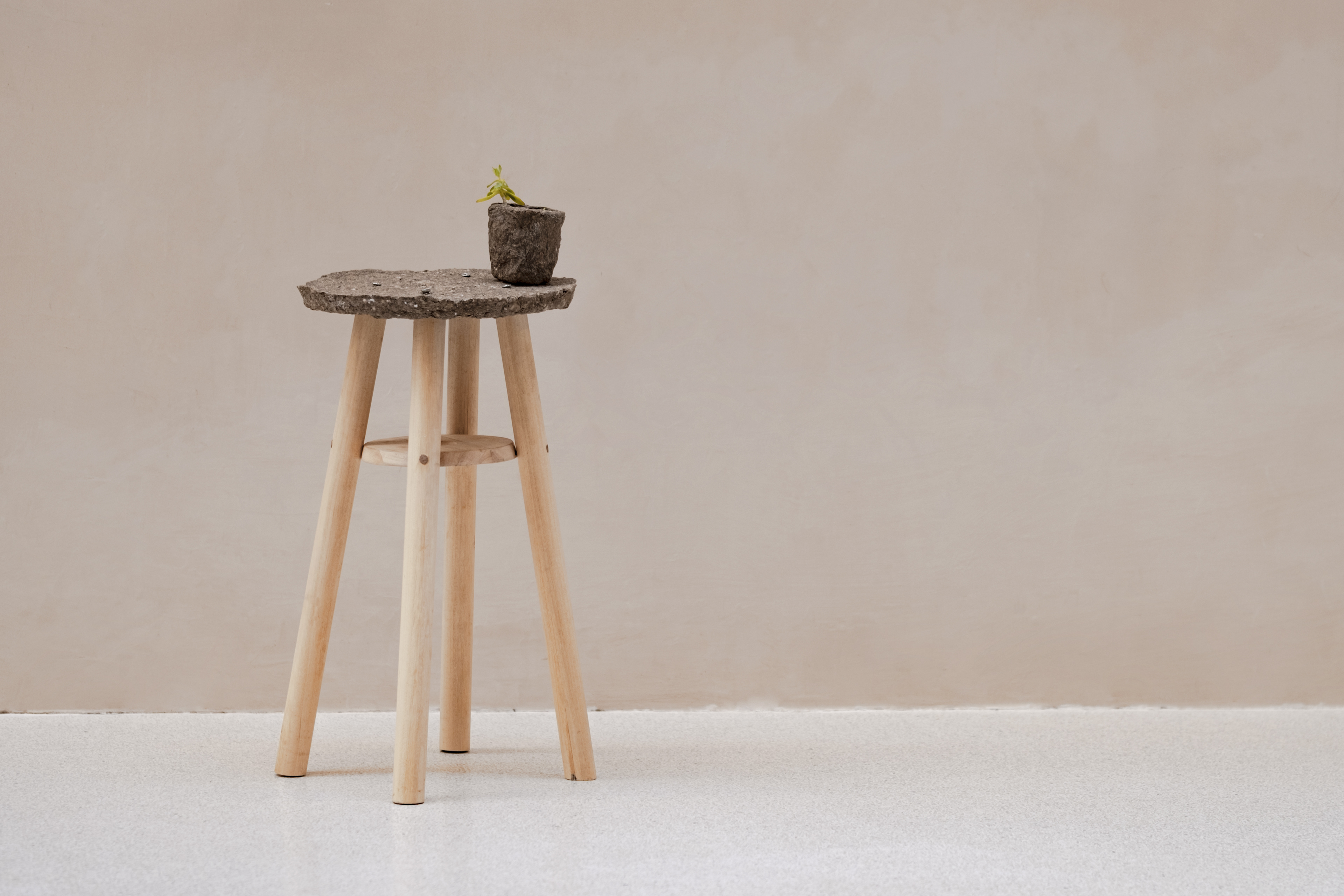 Perhaps they are different but they share the same essence, in this last year I concentrate my self on the reuses of the paper and on finding solutions to integrate this amazing material in a design process, concerning the overuse that we have nowadays. I create more than 100 prototypes all concentrating on different ways or techniques of realization  ''Processo'' has an entire set made out of recycling cardboard match with a very essential wood structure that just gives strength to the object''Processo'' tries, as all my collection, to make people reflect that paper can be reused in many ways and that is not a fragile material but is grate resource in order to contribute to a problem.
Can you believe I'm sitting on paper!