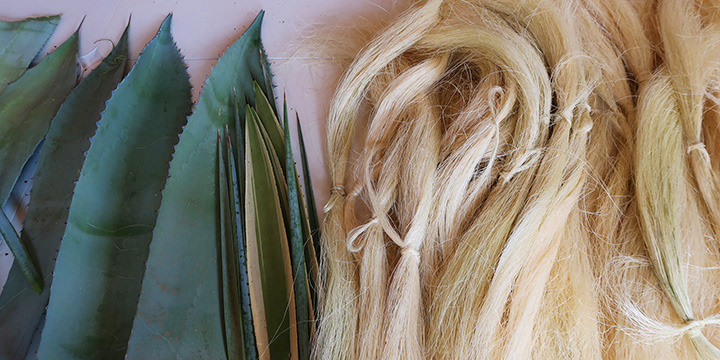 aroused from a personal experience that I did in Syracuse from 20 to 27 July 2019 at the "Made Labs" of the University of Syracuse in a workshop organized by "forma fantasia". The designer Fernando Laposse held the workshop. The main argument of the course was the use of Agave plants in handmade natural design.
Mr Fernando taught us the process for extracting the material fibres from the leaves of Agave.
The first step is to boil the leaves to make them more malleable. The second step is to hammer the leaf until it flakes off. The third step is the cleaning processes: firstly, laying the hammered leafs over a plane surface to rub them to remove the outer part of the leaf; secondly to wash the fibres until they are completely clean without remnants of the leaf.
I learned about the Sicilian Nassa, made with Agave plant, by talking to the locals. The "Nassa" was used to catch fishes using a forgotten fishing technique. This experience inspired my project to give at this lost object a new life, for making people to reflect on the meaning of what our modern culture has lost. I presented my lamp during the final exhibition at the end of workshop course.